If you haven't heard by now, on Octo­ber 31, 2014, H2O Care, Inc. made the pur­chase of Atlas Water System's Res­i­den­tial Sys­tems Group busi­ness. Although, the name has changed, the focus and the employ­ees have not!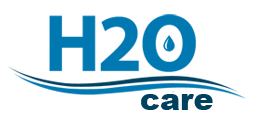 Hav­ing earned the trust of over 9,000 sat­is­fied cus­tomers for the improve­ment of their water qual­i­ty, H2O Care, Inc. is pleased to announce that we have the same knowl­edge­able and licensed staff that under­stand water prob­lems spe­cif­ic to this region. We would love to hear from you on our new H2O Care Face­book page, here. Built on a trust­ed rep­u­ta­tion, we've installed and still main­tain water fil­tra­tion sys­tems for some of the area's more famous celebri­ties (even quar­ter­backs, hock­ey and base­ball play­ers, famous busi­ness own­ers, but we can't say who) and to thou­sands of home and busi­ness own­ers like you and like us. We will make your water bet­ter and safer for drink­ing, cook­ing, show­er­ing, wash­ing clothes and any­thing else you use water for. Con­tact us for a free on-site water test of your water qual­i­ty.
For more on the acqui­si­tion of Atlas Water, you can read a press release from Water Tech­nol­o­gy Mag­a­zine, here.
H2O Care
"We Don't Make the Water, We Make the Water Bet­ter!"