The fol­low­ing dis­cuss­es poten­tial water qual­i­ty issues or con­cerns as well as water fil­tra­tion options for res­i­dents of Boston, Mass­a­chu­setts.
---
The Boston water sup­ply and many sur­round­ing cities and towns are sup­plied by the Mass­a­chu­setts Water Resources Author­i­ty (MWRA). The lat­est avail­able Annu­al Water Qual­i­ty Report can be viewed at the fol­low­ing link MWRA Annu­al Report. While the water qual­i­ty is gen­er­al­ly pret­ty good from MWRA, the long dis­tance to the water's even­tu­al points of use and oth­er issues may cause taste & odor issues as well as var­i­ous types of stain­ing in sinks, toi­lets, show­ers and oth­er plumb­ing fix­tures. You may expe­ri­ence taste and odor issues that are com­mon­ly asso­ci­at­ed with chlo­ramine (a chlo­rine, ammo­nia com­pound), which is used to dis­in­fect the water and con­trol bac­te­r­i­al growth. For more detail on com­mon taste & odor issues in water, see the link at http://h2ocare.com/bad-odor-taste-water/. There is a "Fre­quent­ly Asked Ques­tions" pub­li­ca­tion pro­vid­ed by MWRA that reviews what you may encounter. See the link at FAQs MWRA Water. See the Water Fil­tra­tion Sys­tems sec­tion below for more infor­ma­tion on water qual­i­ty improve­ment.
SYMPTOMS

OF

WATER

QUALITY

ISSUES

/

TEST

FIRST

While symp­toms of water qual­i­ty issues such as bad odors & taste, stain­ing of laun­dry, bath­room fix­tures, etc. are indi­ca­tors of prob­lems, the pre­ferred start­ing point is to get a water test to iden­ti­fy the min­er­als or con­t­a­m­i­nants in the water and at what quan­ti­ty they exist. This will lead to an effec­tive sys­tem rec­om­men­da­tion and route to pro­vid­ing excel­lent water qual­i­ty for drink­ing, wash­ing, etc.
LEAD
IN
DRINKING
WATER
Lead found in tap water usu­al­ly comes from the cor­ro­sion of old­er fix­tures, from the sol­der that con­nects pipes or from old lead pipe ser­vice lines run­ning from the water main in your street to your home. Water is known as the ulti­mate sol­vent in that it picks up a lit­tle of every­thing it touch­es as it flows through the ground, pipes, etc. Also, when water sits in lead­ed pipes for sev­er­al hours, lead can leach into the water sup­ply. Mea­sures tak­en dur­ing the last two decades have great­ly reduced expo­sures to lead in tap water. These mea­sures include actions tak­en under the require­ments of the 1986 and 1996 amend­ments to the Safe Drink­ing Water Act (http://www.epa.gov/sdwa) and the U.S. Envi­ron­men­tal Pro­tec­tion Agency's (EPA's) Lead and Cop­per Rule (http://www.epa.gov/dwreginfo/lead-and-copper-rule).
EFFECTIVE
REMOVAL
OF
LEAD
IN
WATER
Reverse osmo­sis water fil­tra­tion sys­tems are very effec­tive at lead removal from drink­ing water (as well as a host of oth­er poten­tial con­t­a­m­i­nants) as a Point of Use device, typ­i­cal­ly feed­ing a sep­a­rate faucet at the sink. There are oth­er types of fil­ters that are designed with small enough pore sizes to remove lead from drink­ing water as well. Tech­nolo­gies such as dis­til­la­tion are not prac­ti­cal and leave a taste many find objec­tion­able. For rec­om­men­da­tions and alter­na­tives, speak to a water treat­ment pro­fes­sion­al.
WATER
FILTRATION
SYSTEMS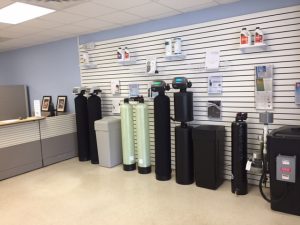 Var­i­ous types of water fil­tra­tion sys­tems are avail­able for the removal of any of the poten­tial caus­es of symp­toms you may be expe­ri­enc­ing. Water soft­en­ers are typ­i­cal­ly installed to remove dis­solved iron or man­ganese from the water through a tech­nol­o­gy called Ion Exchange, how­ev­er hard water is not real­ly an issue in Boston. To remove par­tic­u­late iron or man­ganese, a prop­er­ly sized sed­i­ment fil­ter is required. Bad tastes & odors, which may be the result of the chlo­ramine added into the MWRA water sup­ply for dis­in­fect­ing pur­pos­es, can be removed with a car­bon fil­tra­tion sys­tem. Addi­tion­al­ly, to cre­ate very pure drink­ing water, a reverse osmo­sis sys­tem can be installed, which uti­lizes the same tech­nol­o­gy used to pro­duce both Aqua­fi­na, Dasani and some oth­er bot­tled waters. There are var­i­ous sized reverse osmo­sis sys­tems to match the vol­ume demands required.
Any water fil­tra­tion sys­tem or water soft­en­er rec­om­men­da­tion in your Boston home or busi­ness should start with a water test before an informed deci­sion can be made. To deter­mine what type of water test­ing to have per­formed and how to take a prop­er sam­ple, call a water treat­ment pro­fes­sion­al or a state cer­ti­fied lab­o­ra­to­ry.
In sum­ma­ry, con­trol­ling your water qual­i­ty is attain­able through prop­er water test­ing and equip­ment spec­i­fi­ca­tion with today's avail­able water fil­tra­tion tech­nolo­gies at a rea­son­able price. Prop­er on-going main­te­nance is also crit­i­cal to main­tain a con­sis­tent lev­el of great water qual­i­ty.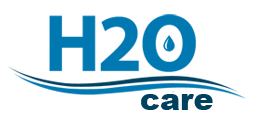 H2O

Care is an established, Massachusetts based water filtration and testing firm, formed in 1989 with offices in Middleton

&

Hudson,

MA

. Articles published by the Company can be seen in Water Technology Magazine or linked through the publications section on our website at http://h2ocare.wpengine.com. Contact us by email at [email protected] or call us at

800–539-1100.