Annu­al ser­vice is nor­mal­ly rec­om­mend­ed for water soft­en­ers as well as for most oth­er water fil­tra­tion equip­ment. It is pos­si­ble to have inter­im oper­a­tional prob­lems which can be diag­nosed and reme­died by the home­own­er. To ensure prop­er oper­a­tion and to max­i­mize the use­ful life of your equip­ment, prop­er main­te­nance will pro­vide con­sis­tent soft­ened or con­di­tioned water to your home. There are var­i­ous brands of water soft­en­ers, some more effi­cient than oth­ers in terms of water usage and salt require­ments. Some mod­els are capa­ble of soft­en­ing or con­di­tion­ing larg­er vol­umes of water, there­fore esti­mat­ing water usage pri­or to select­ing a sys­tem is impor­tant. For high­er lev­els of iron and/or man­ganese, an up-flow water soft­en­er (ver­sus down-flow) is high­ly rec­om­mend­ed to avoid dam­ag­ing min­er­al build-up at the bot­tom of the tank. For com­pli­cat­ed prob­lems, con­tact­ing your water treat­ment ser­vice tech­ni­cian for water soft­en­er repair is your best option. See some com­mon symp­toms of poten­tial prob­lems with your water soft­en­er below.

IF
WATER
SOFTENER
IS
NOT
WORKING
Check to see if the water soft­en­er is "on" and work­ing, that is, that the sys­tem has pow­er, then:
Check salt tank: Is there salt in the brine tank? If not, add at least a few bags salt to the tank.
Check pow­er to the soft­en­er: If the unit uses elec­tric­i­ty to run a timer, be sure it's plugged in to a live out­let and has pow­er. Some water con­di­tion­ers use a low-volt­age trans­former to pow­er the con­trol — be sure that device is present, plugged in, and work­ing. Also, a pow­er fail­ure could cause the timer to be improp­er­ly set. Re-set the day of week and time of day on the water soft­en­er timer after an elec­tri­cal pow­er fail­ure or after the soft­en­er has been pow­ered "off" for a time.
Check the water soft­en­er bypass valve: You want first to see that the water soft­en­er is not on "bypass" — is house­hold water flow­ing through the unit? This valve is an option and may not be installed on your unit, but there may be stan­dard plumb­ing valves or globe valves that accom­plish the same pur­pose.
Man­u­al­ly regen­er­a­tion cycle: Then try a man­u­al regen­er­a­tion cycle — you'll see on most units a lever you can push on the con­trol box to start that regen­er­a­tion process. Note: your home will not be deliv­ered con­di­tioned or soft­ened water while the water soft­en­er is in the regen­er­a­tion cycle, there­fore, its best not to use water (or use as lit­tle as pos­si­ble- flush­ing toi­lets is

OK

, etc.) in the home until the regen­er­a­tion process is com­plete. This is why most pro­grammed regen­er­a­tion is set for late at night when water usage is much less like­ly.
Feel

&

test the water sup­ply: if you can't get a lath­er when bathing the sys­tem may not be suf­fi­cient­ly treat­ing the water.
OTHER
WATER
SOFTENER
REPAIR
SYMPTOMS
With­out ful­ly diag­nos­ing, it can be very dif­fi­cult to deter­mine what is real­ly caus­ing the prob­lem and whether of not a water soft­en­er repair is even nec­es­sary. This is where a ser­vice tech­ni­cian will be able to trou­ble shoot the sit­u­a­tion and come to a deter­mi­na­tion and solu­tion to the prob­lem. While there are so many pos­si­ble symp­toms and prob­lems a soft­en­er may expe­ri­ence, the fol­low­ing are a few that you may see.
Exces­sive salt usage by the sys­tem is requir­ing high­er than nor­mal salt tank fill ups
Stains on home fix­tures even though the water soft­en­er seems to be run­ning prop­er­ly
Min­er­al dis­charg­ing from the water soft­en­er and into the home's water sup­ply
Loss of water pres­sure in the home's dis­tri­b­u­tion sys­tem down­stream from the soft­en­er
Hard water evi­dence observed right after a regen­er­a­tion cycle.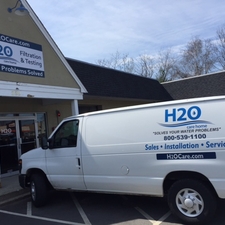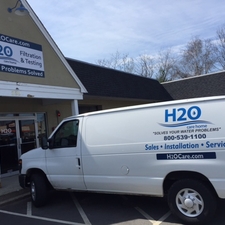 H2O

Care is a full service water filtration and testing organization, originally formed in 1989. See our written and published articles in Water Technology Magazine by going to our website, http://h2ocare.wpengine.com and going to the publications photo on the home page or the tab at the top of the home page.