IRON

&

MANGANESE

IN

WATER
Remove

Iron

From Water
Iron is a com­mon impu­ri­ty found in New England's water. It doesn't take high lev­els to cause annoy­ing stain­ing and dis­col­oration of kitchen and bath­room appli­ances and fix­tures, cloth­ing or dam­ag­ing build-up inside your home's pipes. Iron can show up as red­dish, orange stain­ing in show­ers, bath­tubs, toi­lets, dish­wash­ers and oth­er areas. It may also dis­col­or your laun­dry and build up inside hot water heaters & pipes caus­ing poten­tial dam­age as well as impart a metal­lic taste when drink­ing. The EPA max­i­mum con­t­a­m­i­nant lev­el is set at .3 parts per mil­lion (mg/L), how­ev­er it is pos­si­ble to notice stain­ing at low­er lev­els. See our pub­lished arti­cle in Water Tech­nol­o­gy Mag­a­zine Water Tech- Iron

Remove Manganese From Water
Man­ganese often shows up inside dish wash­ers and wash­ing machines as a brown­ish or black stain. Deter­gents raise the pH of the water caus­ing oxi­da­tion or pre­cip­i­ta­tion of the man­ganese onto the sur­faces as well as on cloth­ing and dish­es, etc. It can also show up as a film float­ing in the toi­let reser­voir tank. At high con­cen­tra­tions, man­ganese can be a health threat. See our pub­lished arti­cle about man­ganese in Water Tech­nol­o­gy Mag­a­zine at the fol­low­ing link, Water Tech — Man­ganese.
NOTE: EPA has estab­lished Nation­al Sec­ondary Drink­ing Water Reg­u­la­tions (NSD­WRs) that set non-manda­to­ry water qual­i­ty stan­dards for 15 con­t­a­m­i­nants, of which Iron & Man­ganese are includ­ed. EPA does not enforce these "sec­ondary max­i­mum con­t­a­m­i­nant lev­els" or "SMCLs." They are estab­lished only as guide­lines to assist pub­lic water sys­tems in man­ag­ing their drink­ing water for aes­thet­ic con­sid­er­a­tions, such as taste, col­or and odor. These con­t­a­m­i­nants are not con­sid­ered to present a risk to human health at the SMCL.
The

H2O

Care Process
As with any pru­dent approach to solv­ing water prob­lems, we start with a water test. Also, we esti­mate water usage based on the num­ber of peo­ple in the home and oth­er fac­tors to deter­mine what type of sys­tem will effec­tive­ly address your issues. For iron removal, a deter­mi­na­tion of the form, Fer­ric (par­tic­u­late) or Fer­rous (dis­solved in solu­tion) is nec­es­sary.
Whole House Systems For Iron Removal

&

Manganese Removal

A whole house water soft­en­ing sys­tem deliv­ers con­di­tioned water to all areas of the home that would ben­e­fit from clean­er water, includ­ing kitchens, bath­rooms and laun­dry rooms. A prop­er­ly designed and installed water soft­en­er will achieve Iron removal and Man­ganese removal from your water sup­ply. There are con­di­tions where oth­er con­t­a­m­i­nants present in the water or cer­tain pH lev­els may make this task more dif­fi­cult; how­ev­er, it is rare that a solu­tion to the prob­lem can­not be attained. The ben­e­fits of whole home purifi­ca­tion sys­tems are numer­ous! Here are a few:
- Clean­er Fix­tures
The dif­fer­ence in water qual­i­ty after iron removal and man­a­ganes removal is notice­able in the show­er and bath­room imme­di­ate­ly. There will no longer be residue from impu­ri­ties, so your skin will feel smoother and your hair soft­er and brighter. Bath­tubs, show­ers and sinks will be eas­i­er to clean because there will be less scum and build-up.
- Health­i­er Food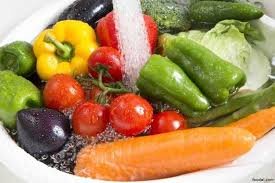 Kitchen sinks, cof­fee mak­ers, and ice machines can all be fed high­er qual­i­ty, fil­tered water. Your food will become more fla­vor­ful and increase in nutri­ent val­ue because of the lack of con­t­a­m­i­nants. Foods and drinks made pri­mar­i­ly with water will taste much bet­ter when the main ingre­di­ent is clean­er!
- Water Using Appliances Become More Efficient

Your appli­ances, includ­ing the wash­ing machine, water heater and dish­wash­er, will run much more effi­cient­ly and like­ly last longer if they're using con­di­tioned water. Your clothes will be soft­er and brighter, your water heater won't expend as much ener­gy and dish­es will be clean and spot­less with a whole house water fil­tra­tion sys­tem!
For a com­plete expla­na­tion about how a water soft­en­er works, see the link at: Water Soft­en­ers Explained