If you haven't heard by now, on October 31, 2014, H2O Care, Inc. made the purchase of Atlas Water System's Residential Systems Group business. Although, the name has changed, the focus and the employees have not!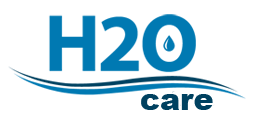 Having earned the trust of over 9,000 satisfied customers for the improvement of their water quality, H2O Care, Inc. is pleased to announce that we have the same knowledgeable and licensed staff that understand water problems specific to this region. We would love to hear from you on our new H2O Care Facebook page, here.  Built on a trusted reputation, we've installed and still maintain water filtration systems for some of the area's more famous celebrities (even quarterbacks, hockey and baseball players, famous business owners,  but we can't say who) and to thousands of home and business owners like you and like us.  We will make your water better and safer for drinking, cooking, showering, washing clothes and anything else you use water for.  Contact us for a free on-site water test of your water quality.
For more on the acquisition of Atlas Water, you can read a press release from Water Technology Magazine, here.
H2O Care                  
"We Don't Make the Water, We Make the Water Better!"