Improved Water Quality Starts Here!
If experiencing any of the issues below, H2O Care can help you take control of the water quality in your home or business!  We do not drill wells and are not a virtual company selling over the internet. We will test your water, determine plumbing considerations, recommend the best solution, and provide professional installation by our Licensed Plumbing staff.  We are water quality experts that have served New England since 1989.  We'll solve your water problems, guide you through the process and be there for you when you need us, providing long-term maintenance for optimum performance. See our publications section for articles we have written addressing regional water quality problems. Servicing Eastern MA, Southern NH & ME and Northern RI.
If you have questions, call us at 800-539-1100 or

contact us here

.
See links below to common water problems in New England. Click on any issue for more information.
WHDH Channel 7 Feature: Building Massachusetts
WHDH, Channel 7 "Building Boston" program video of Mark St. Hilaire, President of H2O Care, discussing water quality issues in New England and how we handle them.
Water Quality Improvement & Protection You Can Trust Since 1989
Through decades of service, H2O Care has earned the trust of over 12,000 satisfied customers in Massachusetts, Southern New Hampshire & Maine and Northern Rhode Island. Whether you need a water softener, reverse osmosis or any other type of water filtration system, we can help. When you engage us, you are not just buying a product; you are getting our dedication as a company to solve your water problems and to continue to be there for you for future maintenance or any other potential issues that may arise. Our publications section contains published, relevant water quality articles we have written about contaminants common to this region, such as Iron, Manganese, Arsenic, Radon, PFAS, Fluoride and Chloramines.
We have deep experience solving water quality problems and designing effective, reliable water filtration and water softener systems. We absolutely guarantee all of our work; the job isn't completed unless you're satisfied. Whether your water comes from a private well or is municipally supplied, we can recommend a high efficiency water softener or another water filtration system to make it safer and better.
Because we care about our clients…
Christopher Adamo
"From the moment this company picked up the phone I knew I made the correct choice as other companies never return phone calls or do not seem to care.Both Elaine and Joyce were professional, answered my questions, scheduled the appointment then as the service date got closer followed up with a call to confirm………………what company does that today??? The techs John and Glenn serviced my water softener and explained the complete service, performed a water test, spent quality time to run the unit, triple checked all completed work and were spotless workers in my home. If you are in need for any type of water solutions in your home this is the company to hire as it is very well managed."
Christopher McLellan
"My wife and I had a great experience with the quoting and installation of our water filtration system. David and the crew were very knowledgeable, attentive, and responsive. When my initial test results of our system came back, we were contacted quickly in case we had any questions. Would highly recommend them."
Dina DellaPasqua
"It was time to replace a 30+ year old water filtration system especially with a high radon count in a recent water test. We compared companies and felt Steve Theriault and H20 Care, Inc. were the most knowledgeable and experienced choice. We were pleased with the wealth of information provided especially from our many questions and happy with the crew and new installation overall. I highly recommend H20 Care, Inc. for your next water filtration system!"
Jaz Jain
"H2O Care was the best option around as far as system quality, price, and most importantly, service. They were knowledgeable, patient, and down-to-earth. We had several issues plaguing our well water and now have the cleanest (lab tested), best-tasting water I've ever tried! I'm confident that my family is safer because of this system. It's obvious that the people at H2O Care truly do care about their customers and aren't out to just make money."
Karl Johnson
"When it was time to address the water issues at our present home, H2O Care was my first choice. This is the second property where I've had a system installed by this company. The pricing is competitive and–more importantly–the people are responsible and responsive."
Rouzbeh Yassini
My house's only water source since 1987 has been from Water well, like most people in New England. Water filtration and Well maintenance is  crucial to supply of  clean, reliable, and safe water. The H2O Care, Inc team of Steve, Cindy, Matt and Bob did such an outstanding first class job from water Analysis, to water filter design, scheduling, professional spectacular installation and operation of system that I have not seen since 1987 any company in this field to provide. It is perhaps most important to also note, that H2O Care Inc. team has brought a total level of new professionalism to this field, that I had not witnessed for 35 + years. Great job Team and please keep pushing the envelope for best service and care for our American houses in the neighborhood. THANKS for treating our home like yours. Stay well and safe.
Jere Anderson
With the expansion of our commercial brewery, we were not achieving the needed water flow rate through our filtration system and contacted H2O Care for a solution.  Steve Theriault did a great job of explaining the technical issues and configuring a system to not only solve our flow problem but improve the filtration and an anticipated lower maintenance interval and cost.
H2O Care was helpfully flexible in scheduling the installation around our production schedule and the resultant installation is first class and working well.  The came when they said they would and did what they said they would at the cost they quoted.
We are pleased with the professionalism and quality of every aspect of our dealings with H2O Care and will continue to use them as our primary resource for any water filtration issues.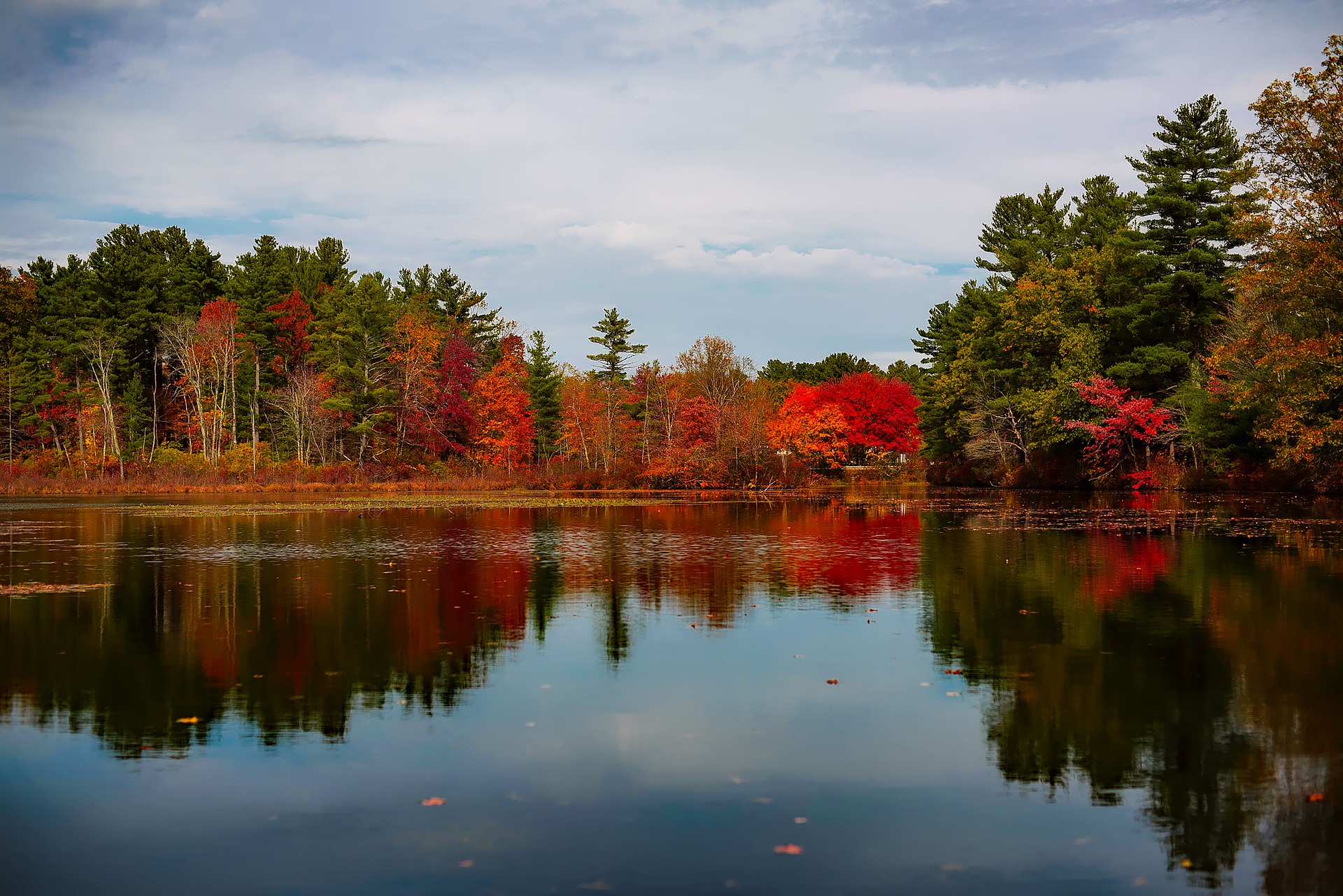 New England Water Problems
Many New England towns have fairly similar water quality issues with some exceptions.  Some problems arise from natural minerals in the ground, others are man-made. Common are low pH, dissolved and particulate iron, manganese, calcium & magnesium (the hardness minerals), bad odors & tastes. Even the health threats arsenic and radon are not uncommon.  More recently a chemical known as PFAS has become a health concern in certain areas.
We start by getting a reliable water sample and test, analyzing it and understanding how it can be resolved. Water usage estimates, plumbing considerations and other factors also weigh on a final recommendation. Find and click on your town to learn about getting the optimal solution or give us a call or email us:
Some towns and cities with general problems of hard water, iron,manganese: Andover, Berlin, Bolton, Boxborough, Boxford,   Boylston, Carlisle, Carver, Concord, Dover, Essex, Franklin,   Georgetown, Gloucester, Groton, Hamilton, Harvard, Hopkinton,   Hudson, Ipswich, Littleton, Middleton, Newbury, Newburyport,   Plymouth, Rehoboth, Sherborn, Shrewsbury, Stoughton, Stow,   Sudbury, Topsfield, Upton, Wellesley, West Newbury and Westford. 
If your town is not listed, click here.
Areas with Radon issues in New England: Berlin, Bolton, Boxborough, Boxford, Carlisle, Essex,   Franklin, Groton, Hamilton, Harvard, Hopkinton, Middleton,   Newbury, Sherborn, Stow, Upton, Westford.  Don't see your town?  Click here.
Arsenic Concentration Areas: Berlin, Bolton, Boxford, Boylston, Carlisle, Dunstable, Groton Harvard, Hopkinton Newbury, Tyngsborough, Upton, Westford.
 If your town or city isn't listed, click here.
SCHEDULE YOUR FREE WATER ASSESSMENT NOW
If you have a private well, the responsibility for testing your home's water and assuring it meets drinking water standards lies with you, not your town. We highly recommend that you have water testing done on a consistent basis and at an interval that makes sense for your particular situation. H2O Care can assist you in determining the most sensible approach.
We Don't Make The Water, We Make the Water Better!
H2O Care combines water filtration and water softener technology expertise with on-staff licensed Master and Journeyman Plumbers. We DO NOT contract out our plumbing work. This ensures a safe, controlled, professional installation to improve your overall water quality. Our full-service staff will optimize the life and proper functioning of your water softener and other water filtration systems. We are not a franchise and can choose the best available equipment and technology to address your specific water quality issues.
We are often contacted about trying new technologies which we may test internally and in the field to determine actual potential value to our customers. If they pass our testing, they become available for future water quality improvement installations where appropriate.  If we can't prove effectiveness, we reject them.