BAD
ODORS
AND
TASTE
IN
NEW
ENGLAND
WATER
FISHY

,

MUSTY

SMELL

&

TASTE
If you're notic­ing this bad odor in your water in the sum­mer­time, it is like­ly being caused by algae blooms. Lakes and reser­voirs often see an increase in algae bloom­ing on the sur­face of the water when there is plen­ty of warmth and direct sun­light. Although water treat­ment facil­i­ties remove the algae from the water, the par­ti­cles that cause the fishy bad odor can some­times be detect­ed by peo­ple who are sen­si­tive to musty or mildew like smells. The pres­ence of these par­ti­cles do not pose any direct threat to your health, but if you are on a pub­lic water sup­ply, you may want to con­tact the water divi­sion of your town and get an expla­na­tion from them. If you are on a pri­vate well and you wish to remove this annoy­ing issue, con­tact us for an assess­ment.
Oth­er poten­tial caus­es of a fishy or musty bad odor com­ing from your tap water is the pres­ence of some oth­er spe­cif­ic nat­u­ral­ly occur­ring, organ­ic mate­r­i­al found in your water source. Bar­i­um is a met­al that exists in min­er­al ores and can seep into wells and pipes caus­ing a foul smell in your drink­ing water. The EPA reg­u­lates the amount of Bar­i­um in pub­lic water to keep it below the rec­om­mend­ed lev­el. Cad­mi­um is anoth­er met­al that finds its way into pipes through indus­tri­al waste or fer­til­iz­er con­t­a­m­i­na­tion.
Anoth­er cause of this fishy bad smell may be the com­bi­na­tion of chlo­rine and ammo­nia which togeth­er cre­ate a com­pound called Chlo­ramine. This is often used to dis­in­fect pub­lic water sources (as a sub­sti­tute for chlo­rine) and can some­times pro­duce an unpleas­ant aro­ma in your water. Sur­face water sources, such as reser­voirs con­tain organ­ic mat­ter that, when com­bined with chlo­rine at the water treat­ment plant, can cause by-prod­uct com­pounds called Tri­halomethanes and Haloacetic Acids. These have proven to be a health threat, and as such, many towns have switched to Chlo­ramine to avoid this. For more on Chlo­ramine see the link at: EPA Chlo­ramine.
The min­er­als Iron and Man­ganese are very com­mon in the New Eng­land region. The EPA action­able lev­els are .3 parts per mil­lion for Iron and .05 parts per mil­lion for Man­ganese. At these lev­els and high­er, there is a good chance you may get a metal­lic taste in your mouth from drink­ing the water and poten­tial­ly at low­er lev­els. Also, water with a low pH is cor­ro­sive and can leach met­als from your plumb­ing dis­tri­b­u­tion sys­tem. This may also cre­ate a metal­lic taste as well.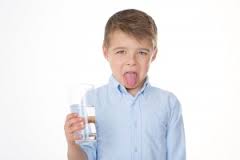 GASOLINE
OR
PETROCHEMICAL
TYPE
SMELL
If you notice a bad odor or taste in your water which is like diesel or petrol, there's a quick check you can do to work out where it may be com­ing from. Pour a glass or water from the tap you've noticed the smell or taste from. Take this into anoth­er room if pos­si­ble, or as far away from the tap itself. If the smell or taste in the glass of water dis­ap­pears, this could mean there is a prob­lem with the drain near the tap as it may not be con­nect­ed prop­er­ly. If the bad odor is still there it could be because there are petro­chem­i­cals around the area of your water pipes. You should check for any fuel leaks on your dri­ve­way or on the road near your prop­er­ty. It is also pos­si­ble that leak­age from a gaso­line stor­age tank in the area is caus­ing this, there­fore you may want to con­tact your town to find out if they are aware of any sit­u­a­tions that may have affect­ed the well where you live. This leak­age could have hap­pened a long time ago and has begun find­ing its way into the aquifer sup­ply­ing your well.
Depend­ing on the water test and analy­sis, this water qual­i­ty issue can be cor­rect­ed with sev­er­al tech­nolo­gies, includ­ing car­bon fil­tra­tion, oxi­da­tion and ozone.
CHLORINE
SMELL
&
TASTE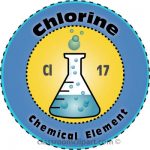 Chlo­ri­na­tion is the process of adding chlo­rine to drink­ing water to dis­in­fect it and kill germs. It is the most com­mon method employed by cities and towns used for this pur­pose. While the chem­i­cal could be harm­ful in high dos­es, when it is prop­er­ly added to water it mix­es in result­ing in low lev­els that kill germs but are still safe to drink. The dos­ing lev­els of chlo­rine may vary dur­ing the course of the year. Dur­ing the sum­mer months when the water heats up, the poten­tial for increased bac­te­r­i­al activ­i­ty typ­i­cal­ly is coun­tered with high­er dos­es of chlo­rine. Also, depend­ing on where your home is in the dis­tri­b­u­tion sys­tem, you may have a high­er lev­el of chlo­rine in your water if you live clos­er to the water treat­ment plant and less if you are far­ther down­stream.
The smell and taste giv­en off by high­ly chlo­ri­nat­ed water can be very off putting. Who hasn't lift­ed a water glass in a restau­rant to a heavy whiff of chlo­rine? Chlo­rine is also not the best thing for your skin and hair as it can dry out both. A car­bon fil­ter or car­bon fil­tra­tion sys­tem is very effec­tive at remov­ing this annoy­ing water qual­i­ty issue.
The most com­mon cause of rot­ten egg smell in water in New Eng­land is Hydro­gen Sul­fide. It can cre­ate an extreme­ly bad odor and taste that is dif­fi­cult to tol­er­ate. For a more com­plete cov­er­age of this annoy­ing water qual­i­ty issue, please go to the link at Rot­ten egg smell link
While there are many oth­er poten­tial types of bad odors and tastes that you may encounter in your drink­ing water. The pre­vi­ous sec­tions on this page cov­er the more com­mon ones. Set­ting up an appoint­ment with one of our water treat­ment pro­fes­sion­als will enable us to do a water test and analy­sis to devel­op an action plan that will resolve the issues you are hav­ing.