The majority of households get their water supply from municipal sources, where it undergoes treatment before being sent to consumers. Although most of the time the water is safe, there can still be remnants of contaminants that can affect the taste, smell, or quality of the water. Determining what the issue is and coming up with the correct treatment is vital for homes in order to avoid health risks. Whether it be point-of-use filters or whole-house systems, H2O Care knows how to treat any of your water issues.
There's various factors to consider when treating water, like using suitable technology systems and ensuring the system meets water usage demands. It is highly recommended to have a  professional install the system to make sure the treatment system is right for you. Lastly, maintaining the system is critical in order to optimize its useful life and keep it properly functioning.
In order to find the right water treatment, there's a few steps to take to find out what's in your water.
The first step is water testing. Luckily, H2O can help you out with that! We do free on-site water test or broader laboratory testing. You can learn more about our water testing services here.
From there, we can decide what type and size system will best remove contaminants in your water.
H2O Care offers a comprehensive range of water treatment services for your home. Read about the processes and what chemicals they can remove below.
1. Oxidation & Filtration
Filtration is the most common way to remove contaminants from your water, and comes with numerous benefits. The selection of filtration system depends on the specific impurities in the water.
Point of use systems are used to treat water from just one area of the home, such as a single faucet or outlet.
Point of entry systems, on the other hand, are used to treat all of the water coming into the home.
Whole house systems (point of entry) provide clean water for drinking, cleaning, and cooking. It minimizes rust stains and build up so your home appears newer and cleaner. Additionally, it extends the life of your plumbing system and water appliances, like dishwashers and washing machines.
2. Reverse Osmosis
Reverse osmosis is another water treatment method that purifies water by filtering out contaminants. This is typically considered the most effective way to purify water. The process involves passing water through a prefilter to remove sediment,  followed by a membrane that removes dissolved solids. From there, it goes through a postfilter to do any finishing touches.
Things that reverse osmosis can remove:
Saltwater intrusion
Odd taste or odor
Turbid water
PFAS (Per and polyfluoroalkyl substances)
THMs (Trihalomethanes)
Haloacetic acid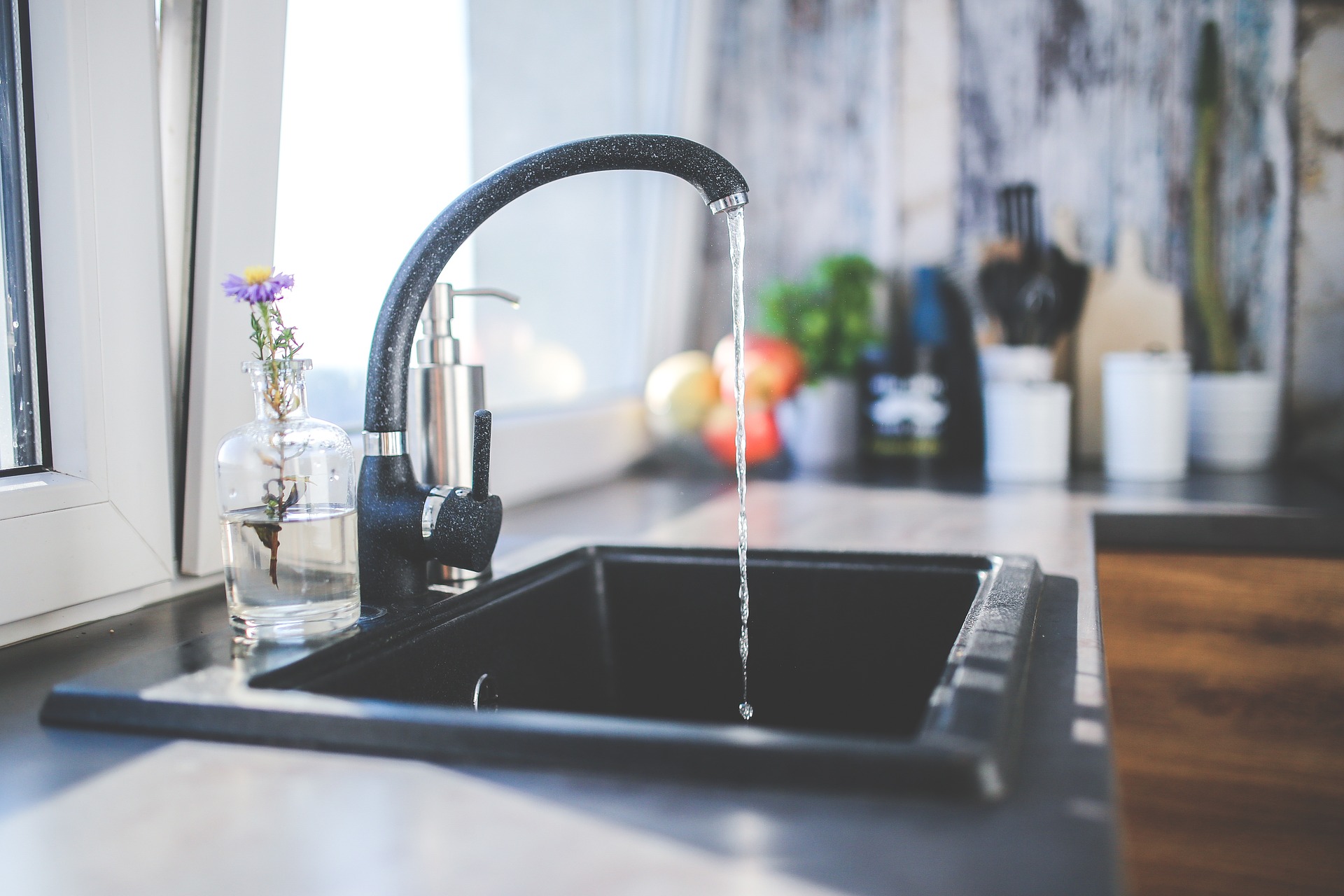 3. Water Softener
Water softener removes the minerals that cause water hardness. Hard water can lead to an accumulation of scaling and soap scum, which can eventually cause damage to household appliances and to hair and skin. Learn more about water softeners here.
Water softener can remove:
Iron
Manganese
Hard water
4. Activated Carbon
In water filtration, carbon is utilized to absorb contaminants by attracting them to the surface and sticking to it. Activated carbon can change the chamical composition of some contaminants to make them harmless.
Activated carbon can remove:
Hydrogen sulfide
Odd taste or odor
Pesticides
Chlorine
Turbid water
Arsenic
Radon
PFAS
THMs & Haloacetic acid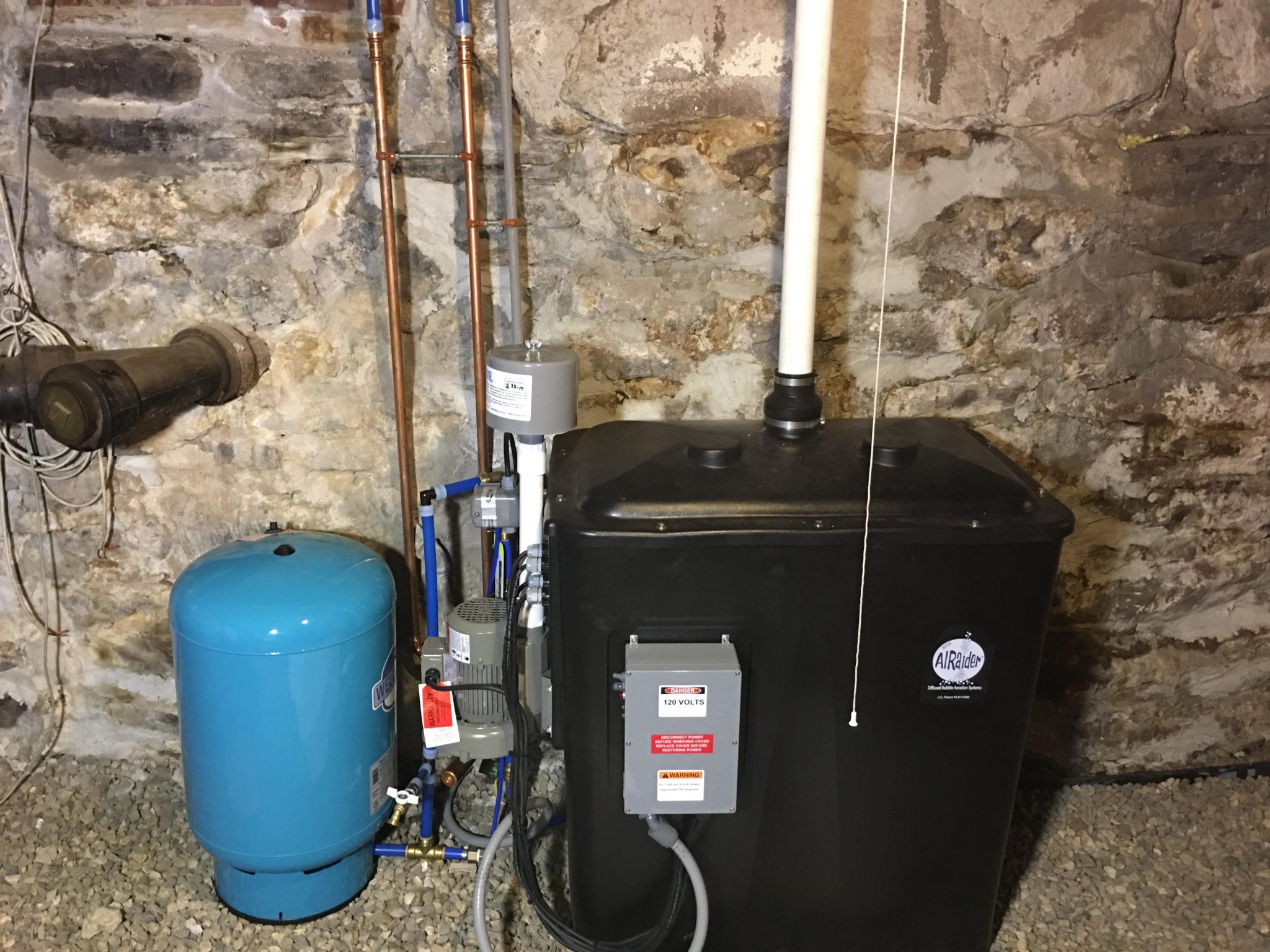 5. Aeration
Water aeration refers to the process of increasing the oxygen saturation in water, which is typically done to address low oxygen levels. It's used in water treatment to remove volatile organic compounds and other contaiminants in water.
Use aeration to remove:
Low pH
Hydrogen sulfide
Arsenic
Radon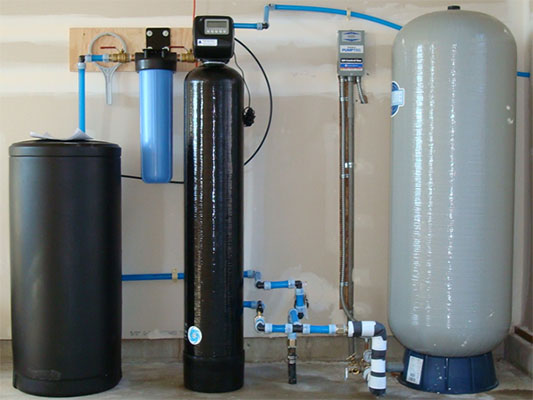 6. Ozonation
Ozone is a gas that is a very powerful oxidizer. It reduces contaminants through its ability to accept other substance's electrons. It eliminates bacteria, viruses, and metals. Ozonation is an effective method for eliminating taste and odor problems in water.
Ozonation can remove:
Odd taste or odor
Hydrogen sulfide
7. Acid Neutralization
If your water is acidic, the best solution is a whole house acid neutralizer. This process involves raising the pH level of acidic water to a more neutral level. Low pH in water can cause damage to plumbing and fixtures, which is very costly. In addition, it can have a sour taste and cause skin irritation.
8. Coagulation
This water treatment process is used to remove suspended particles from water. It can effectively remove solids, turbidity, and other impurities. After coagulation, the process is often followed by sedimentation, filtration, and then disinfected. Coagulation is a critical step in ensuring safe drinking water.
Because we care about our clients…
Bill Haugh
I'm very pleased with my softening and filtration equipment from H2O Care. In particular, Steven Theriault recommended a 5 micron whole house filter, which I had included with the softener package. Needless to say, after one year's use, you can see clearly all the nasty crud that would have gone into our showers, laundry and cleaning. We are on Hamilton Town water and the water is nasty. Our filtered, softened water is wonderful. Bravo to Steven and H2O Care.
Ben Burchfiel
I had a really great experience with H2O care from start to finish. They listened to my requirements (instead of just trying to sell me the most expensive solution possible) and were extremely thorough in answering all my questions. Our installer was also FABULOUS! The install is incredibly clean and his care and craftsmanship with the piping really shows. It kind of makes our old existing piping seem sloppy by comparison. I would recommend H2O care again in a heartbeat.
Deb Sweeney
I am just loving my new H2O care water system installed about a month ago. I live in Dracut MA and am on the Dracut Water District Supply system. The water has been terrible for some time now. The manganese in the water had stained everything from toilets and appliances to my new white sheets. That is history now!! I did a lot of research on water systems and Steve T was more than happy to take my many phone calls. Pricing was right considering the quality of the system as compared to other vendors' products. Everything was perfect from sales and service to installation. I would highly recommend H2O Care Inc to anyone who cares about clean water.