Residents of Scituate, Massachusetts have been faced with some water quality concerns recently with the public water supply, mostly related to manganese. The Scituate Water Division is responsible for the operation and maintenance of the water treatment plant, six water wells, two booster stations, two water storage tanks, four corrosion control stations, three surface water supplies, 300 acres of watershed, 124 miles of water distribution system, 754 fire hydrants and 7690 water meters! Having received numerous calls about these issues, this write-up is intended to shed a little more light on what is going on without getting too deep into the chemistry.
CAUSES & SOLUTIONS
As Scituate's population swells during the summer months from approximately 18,000 people to about 30,000, the water color has been turning a brownish color to the dismay of Scituate homeowners, for decades. The main culprit is the manganese level in the water both from the natural occurrence in the water supply and some very old piping in the distribution system. While the town is working on a very expensive pipe replacement project, there is no guarantee that this will fully resolve the issue. See the following link for a past newspaper article on this topic Newspaper article
DISCOLORATION & STAINING
Discoloration and staining can be caused by many things in the water supply. In Scituate, the source has been determined to be elevated levels of manganese, a mineral common in Massachusetts water supplies. Aging pipes can accumulate this mineral on its surfaces over time and release various amounts in the water supply as pH and temperature levels change. In addition to this, natural levels exist in the water which will also make its way throughout the water distribution system. The aesthetics associated with bathing or drinking water that resemble the color of tea is an unappealing choice. Laundry can also become discolored from high levels of manganese.
SOLUTION: Manganese can be removed with sediment filtration and water softening (Ion Exchange) technology. Particulate manganese and iron will be removed with the proper sediment water filtration while dissolved manganese can be removed with a water softener. For more information on manganese, see the link to the Water Technology Magazine article at: Article on Manganese in Water
In summary, proper water filtration or water softening systems are very effective in removing manganese from water, regardless of the concentration level determined through testing. The result is clear, clean water.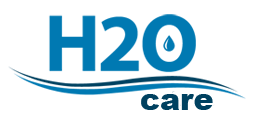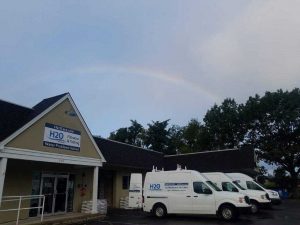 H2O Care is an established, full service water filtration and testing organization originally formed in 1989 with offices in

Middleton, Lakeville & Stow, MA

and service depot in Plymouth. See our published articles in Water Technology Magazines at http://h2ocare.com/pub

.

Contact us at [email protected] or 800-539-1100.