CONDUCTING

AN

ON-SITE

WATER

TEST

IN

HANSON

,

MA

.

Water test­ing for cer­tain items can be per­formed on-site with indus­try stan­dard test kits and get reli­able read­ings right at your home. Based on the results, a deter­mi­na­tion can be made whether or not a water fil­tra­tion or water soft­en­ing sys­tem is nec­es­sary to remove the unwant­ed min­er­als or con­t­a­m­i­nants. If so, options can be reviewed for select­ing the pre­ferred approach. The on-site test­ing can be per­formed for the fol­low­ing:

Hard­ness > Iron > pH > Total Dis­solved Solids (TDS) > Alka­lin­i­ty

For a more com­plete water test and analy­sis, we rec­om­mend pulling prop­er water sam­ples for test­ing at a cer­ti­fied lab­o­ra­to­ry. In all cas­es, it is para­mount that water test­ing be per­formed in order to deter­mine whether or not a water fil­tra­tion sys­tem or water soft­en­ing sys­tem is nec­es­sary.
WATER

TEST

THAT

WILL

REQUIRE

A

CERTIFIED

LABORATORY

For health relat­ed con­t­a­m­i­nants such as Arsenic, Radon, Lead, Bac­te­ria, Nitrates, Tri­halomethanes, Haloacetic acids or for more com­pre­hen­sive test­ing, we can assist you by prop­er­ly pulling water sam­ples of the right amounts, includ­ing com­ply­ing with required max­i­mum hold­ing peri­ods, tem­per­a­ture, and oth­er pro­to­col. From there, we can bring the sam­ples to a cer­ti­fied lab for test­ing, which requires spe­cial­ized ana­lyt­i­cal equip­ment and pro­ce­dures.

We have Group 1, Group 2 and Group 3 test­ing lev­els (see link just below) or we can cus­tomize test­ing to your needs depend­ing on your spe­cif­ic sit­u­a­tion and rea­son for hav­ing your water test­ed. We can assist you in deter­min­ing which water test to have done. The con­t­a­m­i­nants test­ed for under each of the three Groups are iden­ti­fied in detail at the fol­low­ing link Water-Test­ing-Sheet-. Water test­ing from a pri­vate well will require more exten­sive test­ing than water com­ing from a munic­i­pal sup­ply which has already under­gone a cer­tain lev­el of test­ing. If you are sell­ing your home with a pri­vate well, your town's Board of Health, the buyer's home inspec­tor or bank may dic­tate what must be test­ed for. We will assist you in deter­min­ing which Group test­ing is right for you. Once the lab results become avail­able, we can ana­lyze the report, review it with you and deter­mine if any action is required. If a water fil­tra­tion sys­tem or water soft­en­er sys­tem is required, we can review your options and deter­mine the most effec­tive approach for you.

For more infor­ma­tion on when and how often you should per­form water test­ing and relat­ed infor­ma­tion, see the link at Water Test­ing link
TAKING

YOUR

OWN

WATER

SAMPLES

AND

BRINGING

THEM

TO

A

LAB

FOR

TESTING

If you would pre­fer to take water sam­ples and bring them to the lab your­self, we can direct you to the near­est one for instruc­tions, etc. Once you get the results, we can ana­lyze and review them with you.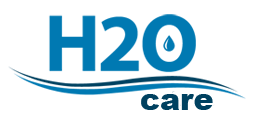 H2O

Care is an established, Massachusetts based full service water filtration and testing organization, originally formed in 1989 with offices in Hudson

&

Middleton,

MA

and a service depot in Plymouth,

MA

. See our written and published articles in Water Technology Magazine by going to our website, http://h2ocare.wpengine.com and going to the publications tab at the top of the home page.

H2O

Care has been installing and servicing water softeners and other water filtration equipment since 1989. Contact us by email at [email protected] or call us at 800–539-1100.