THE

IMPORTANCE

OF

WATER

TESTING

YOUR

PRIVATE

WELL
Water test­ing is crit­i­cal­ly impor­tant to under­stand the qual­i­ty and safe­ty of your home's water sup­ply. Accord­ing to the EPA, rough­ly 2.3 mil­lion peo­ple in the New Eng­land area get their water from a pri­vate well. That's about 20 per­cent of the region's pop­u­la­tion. Dif­fer­ent areas of the coun­try often have dif­fer­ent water prob­lems and recent stud­ies show that methyl-ter­tiary-butyl ether (MTBE), radon, and arsenic have con­t­a­m­i­nat­ed a num­ber of pri­vate wells in New Eng­land.
The good news? Through knowl­edge, exten­sive data, and cut­ting edge tech­nol­o­gy, water treat­ment com­pa­nies and cer­ti­fied labs can keep you in the clear when it comes to safe and healthy water. As a home­own­er, there are some things you can do to ensure the best pro­tec­tion of your well once you have water test­ing per­formed.

Keep up with the latest
If you own a pri­vate well, it's in your best inter­est to stay cur­rent on recent ground­wa­ter stud­ies and com­mon region­al prob­lems. At the very least, be aware of con­t­a­m­i­nants found in neigh­bor­ing prop­er­ty. To be on the safe side, the EPA rec­om­mends year­ly water test­ing for col­iform bac­te­ria, nitrates, total dis­solved solids, and pH lev­els or any oth­er poten­tial con­t­a­m­i­nants that you sus­pect your water sup­ply may be sus­cep­ti­ble to.
You can't be too cautious.
In cer­tain sit­u­a­tions, water test­ing more than once a year may make sense. Don't hes­i­tate to call a local expert in any of the fol­low­ing sit­u­a­tions:
Some­one in the house­hold is pregnant/nursing
There are unex­plained ill­ness­es
You see a change in water taste, odor, col­or or clar­i­ty
Any part of your well sys­tem is replaced, repaired or tam­pered with
Near­by new con­struc­tion or exca­va­tion that may have impact­ed ground water aquifer flows
Be aware of other problem sources
The EPA has an exten­sive list of com­mon sources of poten­tial ground water con­t­a­m­i­na­tion. Water can be com­pro­mised by any­thing from under­ground fuel stor­age tanks to swim­ming pool chem­i­cals to near­by live­stock. Even adja­cent com­mer­cial or indus­tri­al areas with air­ports, laun­dro­mats, gas sta­tions, asphalt plants or met­al­work­ing shops, to name a few, could poten­tial­ly con­t­a­m­i­nate ground water.
This infor­ma­tion is not meant to make you para­noid as your water could be per­fect­ly fine even in high­er-risk areas. Just be informed and be pre­pared. The best way to detect health relat­ed water con­t­a­m­i­nants is by get­ting a prop­er­ly pulled sam­ple to a state cer­ti­fied lab. If you sus­pect any issues with your pri­vate well, need to sched­ule rou­tine annu­al water test­ing, or need help find­ing a cer­ti­fied lab near you that can test your water, call H2O Care at 800–539-1100 or email us at [email protected]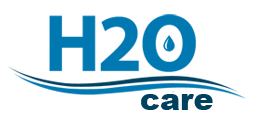 H2O

Care is an established full service water filtration and testing organization, originally formed in 1989, based in Middleton,

MA

on route 114 (259 South Main St.), with an additional office in Hudson,

MA

. See our written and published articles in Water Technology Magazine by going to our website, http://h2ocare.wpengine.com and going to the publications tab at the top of the home page. Contact us by email at [email protected] or by calling us at

978–777-8330

.