MASSACHUSETTS

DRINKING

WATER

—

ARSENIC

&

URANIUM

ISSUES

IN

WELLS

Mass­a­chu­setts drink­ing water prob­a­bil­i­ties of Arsenic and Ura­ni­um can now be seen at the fol­low­ing detailed town maps. Just fol­low the pre­vi­ous link and click on the link next to your town to obtain a PDF map of the Arsenic/Uranium prob­a­bil­i­ty zones for your town. Let's back up first and answer some impor­tant ques­tions regard­ing the test­ing and poten­tial health impacts asso­ci­at­ed with Arsenic and Ura­ni­um in water.
Drinking Water Standards
First, it is impor­tant to note that the state and fed­er­al pub­lic drink­ing water stan­dards for Arsenic and Ura­ni­um are 0.010 ug/l or ppb, parts per bil­lion and 0.030 ug/l or parts per bil­lion respec­tive­ly. It is high­ly rec­om­mend­ed that all home­own­ers test their wells to make sure your Mass­a­chu­setts drink­ing water is in com­pli­ance.
TESTING
&
TREATING
YOUR
WATER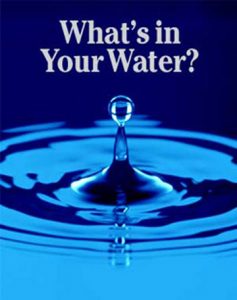 The only way to know for sure if your drink­ing water is above or below these stan­dards is to get it test­ed by a cer­ti­fied lab­o­ra­to­ry. Treat­ing the pres­ence of Arsenic and Ura­ni­um in water can be more com­pli­cat­ed than treat­ing oth­er issues, how­ev­er, it can be achieved effec­tive­ly through proven tech­nolo­gies such as reverse osmo­sis and ion exchange type sys­tems that grab the con­t­a­m­i­nants out of the water pri­or to enter­ing your home or business's water sup­ply.
THE
HEALTH
EFFECTS
If you sus­pect the pres­ence of Arsenic or Ura­ni­um in your water, the safest way to avoid health risks is to drink bot­tled water until your well water is appro­pri­ate­ly test­ed and then treat­ed if nec­es­sary.
The poten­tial health effects of Arsenic and Ura­ni­um in water are quite scary, but only occur when high lev­els of the con­t­a­m­i­nants are con­sumed. Drink­ing water with high­er lev­els of Arsenic can lead to nau­sea, vom­it­ing, diar­rhea, car­dio­vas­cu­lar effects and brain effects. Long term con­sump­tion has been shown to increase the risk of cer­tain can­cers as well. Chron­ic expo­sure to Ura­ni­um in drink­ing water has been linked most­ly to kid­ney dam­age.
WHAT
TO
DO
NOW
Check the town maps linked in the first para­graph of this arti­cle for more infor­ma­tion on whether your pri­vate bedrock water well is in a high prob­a­bil­i­ty loca­tion. If you are at risk, give us a call for help with test­ing pro­to­col or for treat­ment options. Even if you aren't in a high prob­a­bil­i­ty area, it is impor­tant to have your pri­vate well water test­ed annu­al­ly. If you know your water is con­t­a­m­i­nat­ed, be safe and drink only bot­tled water until the prob­lem is resolved.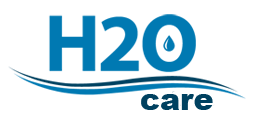 H2O

Care, Inc. is an established Massachusetts water testing and filtration company, formed in 1989 with offices in Hudson

&

Middleton, Mass. Articles published by the company can be seen by going to the website, http://www.h2ocare.com and clicking on the publications tab at the top of the home page. We can be reached by email at

service @h2ocare.com

or by calling us at

800–539-1100

.