STOW

,

MA

WATER

FILTRATION

OPTIONS

If you are read­ing this and you are a res­i­dent of Stow, you most like­ly have pri­vate well water sup­ply­ing your home which may require some type of water fil­tra­tion or water soft­en­er sys­tem. Since the bank­rupt­cy of Ass­a­bet Water Com­pa­ny in Novem­ber, 2010, all res­i­dents of Stow have had to rely on pri­vate well water for their homes. See Ass­a­bet Water Fil­ing 11–10
As is the case with most well water in Mass­a­chu­setts, Stow, MA has cer­tain com­mon con­t­a­m­i­nants that find their way into the water sup­ply such as iron and man­ganese. Addi­tion­al­ly, a low pH, which can be cor­ro­sive to pip­ing and appli­ance inter­nals is also not uncom­mon. Per­haps the most con­cern­ing are poten­tial lev­els of Arsenic (see link at Stow Inde­pen­dent Arti­cle on Arsenic) or Radon in well water that can have a high­er degree of risk asso­ci­at­ed with it. Even these con­t­a­m­i­nants, how­ev­er, can be removed reli­ably with the prop­er water fil­tra­tion sys­tem and/or water soft­en­er sys­tem.
Hav­ing your own well places the respon­si­bil­i­ties of safe­ty and water qual­i­ty on your shoul­ders. With proven water fil­tra­tion and water soft­en­er sys­tems, you have the abil­i­ty to cre­ate excel­lent, safe water for your home.
WATER

TESTING

BEFORE

WATER

FILTRATION

OR

WATER

SOFTENER

SPECIFICATION
Water test­ing should be con­duct­ed by an EPA or Mass­a­chu­setts state cer­ti­fied lab­o­ra­to­ry and should include analy­sis for the para­me­ters in the table below. If you are uncer­tain as to how to take a prop­er sam­ple of well water and get it to a lab, you should con­tact a lab or water treat­ment pro­fes­sion­al for assis­tance. The clos­est lab to Stow for hav­ing this test­ing done is Nasho­ba Ana­lyt­i­cal in Ayer, MA. Nasho­ba Ana­lyt­i­cal They can walk you through the steps required to com­plete this task. They are a rep­utable state cer­ti­fied lab­o­ra­to­ry. Typ­i­cal items test­ed for are as fol­lows:
| | |
| --- | --- |
| Col­iform bac­te­ria | pH |
| Arsenic | Radon |
| Chlo­ride | Sodi­um |
| Iron | Sul­fate |
| Lead | Con­duc­tiv­i­ty |
| Man­ganese | Nitro­gen-Nitrate |
If the test­ing results for Radon exceed the cur­rent Mass­a­chu­setts guide­line of 10,000 pCi/L in water, the radon must be removed from the water and it is rec­om­mend­ed test­ing the air for Radon as well. It should be not­ed that New Hamp­shire requires action if radon is 2,000 pCi/L (pico cur­ries per liter), Maine and Rhode Island are at 4,000 pCi/L. Regard­ing Arsenic, the max­i­mum allow­able lev­el per EPA guide­lines is .01 parts per mil­lion. See link at Arsenic Info. for more infor­ma­tion on arsenic.
Water Filtration

&

Water Softener Systems
Water fil­tra­tion and/or water soft­en­er sys­tems can be installed in Stow for the removal of any of the con­t­a­m­i­nants list­ed in the above table. Water soft­en­ers are typ­i­cal­ly installed to remove iron or man­ganese in the water through a tech­nol­o­gy called Ion Exchange. The right size and type of water soft­en­er will be pri­mar­i­ly deter­mined by the esti­mat­ed water vol­ume usage and the lev­els of con­t­a­m­i­nants in the water. Arsenic is removed with tanks con­tain­ing a spe­cif­ic media that "grabs" the arsenic out of the water. Remov­ing radon from water requires a sys­tem that agi­tates the water in a sealed cham­ber to release the gas and then vents it out­side. It is crit­i­cal that the vent­ing is done prop­er­ly to min­i­mize the chances of radon gas poten­tial­ly being blown back into the home. Any water fil­tra­tion sys­tem designed should start with a water test before an informed rec­om­men­da­tion can be made.
SUMMARY
In sum­ma­ry, if you are a res­i­dent of Stow, MA or are con­sid­er­ing becom­ing one, encoun­ter­ing man­ganese, iron, radon or arsenic in your water is not some­thing that should pre­vent you from liv­ing in a town you've decid­ed you would enjoy (espe­cial­ly if you're a golfer with the beau­ti­ful cours­es in town). Water fil­tra­tion sys­tems includ­ing water soft­en­ers, sed­i­ment fil­tra­tion, arsenic and radon removal sys­tems are proven tech­nolo­gies that work and will pro­vide you with excel­lent water qual­i­ty.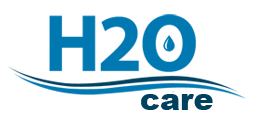 H2O

Care is an established, Massachusetts based water filtration and testing firm, formed in 1989. Articles published by the Company can be seen in Water Technology Magazine or linked through the website publications section at

H2O

Care Website.

NOTE

: New Hudson,

MA

office opening on Main St. (rte. 62) in May, 2017