There are different types and sizes of whole house water filtration systems available to address the various types of potential water quality issues experienced in Boston. Not only is matching the right technology important, but also sizing the system to meet the water usage demands of your home is key. Additionally, a professionally plumbed system is also critical as well as maintenance of the system throughout the years to optimize the useful life and proper functioning of your new equipment.
The Boston water supply and many surrounding cities and towns are supplied by the Massachusetts Water Resources Authority (MWRA). The latest available Annual Water Quality Report can be viewed at the following link MWRA Annual Report. Treated water must travel a long distance to its eventual points of use which may cause taste & odor issues as well as various types of staining in sinks, toilets, showers and other plumbing fixtures. You may experience taste and odor issues that are commonly associated with chloramine (a chlorine, ammonia compound), which is used as secondary disinfection for bacterial growth as it travels through the distribution system.
While symptoms of water quality issues such as bad odors & taste, staining of laundry, bathroom fixtures, etc. are indicators of problems, the preferred starting point is to get a water test to identify the minerals or contaminants in the water and at what quantity they exist.  This will lead to an effective system recommendation and route to providing your home with excellent water quality.
WHOLE HOUSE WATER FILTRATION – BAD ODORS & TASTES
There are various types of whole house water filtration systems to remove bad tastes & odors, sediment and many other objectionable minerals and contaminants in the water.  Starting with a water test will dictate the right approach. For more detailed information on bad odors and tastes in your water, see the link at: https://h2ocare.com/bad-odor-taste.  For purified drinking water, a reverse osmosis system will provide premium water quality. For more on this, see the link at reverse osmosis.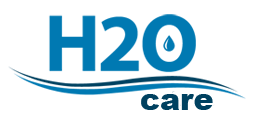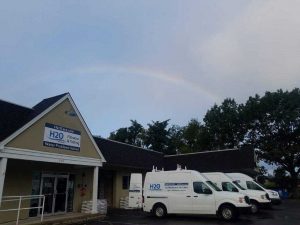 H2O Care is an established Massachusetts full service water filtration and testing organization, originally formed in 1989, with offices in Middleton and Stow, Mass.  See our published articles in Water Technology Magazines at http://h2ocare.com.  Contact us at [email protected] or 

800-539-1100

.