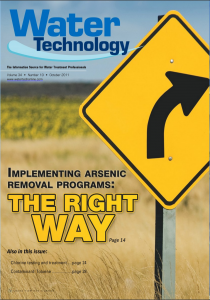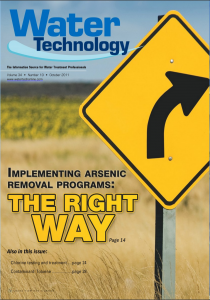 "Maintaining High Standards" 2/25/2019
 Article reviews some history of H2O Care, Inc. and its unique capabilities
"Chloramine Control" 1/26/2018
 Article we had published about the increasing replacement of Chlorine with Chloramine compound as a secondary disinfectant in public water supplies, the positives and  potential negatives.
"To Fluoridate or Not to Fluoridate" 1/1/2016
 Article we had published about the controversial topic of fluoridation in public water supplies. Many countries have ceased this practice while some continue to fluoridate. Town meetings in the U.S. have been "lively".
"Manganese, the Good for You, Bad for You Mineral" 3/4/2015
 Article we had published about the potential health threat of high manganese levels, particularly in children. Aside from the aesthetically displeasing staining on plumbing fixtures, manganese potentially be dangerous.
"Iron So High it Was Almost Frightening" 10/13/2010
Article written about us, focusing in on a project we successfully completed removing "unheard of" levels of dissolved iron in water from the water supply to a Southern New Hampshire sports & fitness center.
"Radon Removal From Well Water" 9/10/2015
Published in American Society of Home Inspectors Member Newsletter for the benefit of New England home inspectors that get test results back with radon in the water.