REMOVAL
OF
ARSENIC
IN
CONCORD
WELL
WATER
Approx­i­mate­ly 20 per­cent of pri­vate wells in Mass­a­chu­setts pro­duce water that exhib­it unhealthy lev­els of arsenic in well water. Even more wells pro­duce water with ele­vat­ed con­cen­tra­tions of radon for which treat­ment is also rec­om­mend­ed. Wells that have not been prop­er­ly main­tained may pro­duce water con­t­a­m­i­nat­ed with bac­te­ria and oth­er con­t­a­m­i­nants. Inspect­ing your well and test­ing well water is the best way to make sure that your water is clean and safe to drink, but well own­ers often don't have the right kinds of tests done or do not use accred­it­ed lab­o­ra­to­ries.
Arsenic in well water may occur nat­u­ral­ly and is a taste­less, odor­less and col­or­less con­t­a­m­i­nant. Oth­er activ­i­ties that could have left arsenic resid­u­als include apple orchard spray­ing, coal ash dis­pos­al, and use of some pres­sure treat­ed wood. Con­cord, MA pri­vate well own­ers are very sur­prised when they get their lab­o­ra­to­ry water test results back and see they have arsenic in their water. While there are seri­ous health threats asso­ci­at­ed with inges­tion, there are effec­tive meth­ods for remov­ing arsenic in well water. For detail on poten­tial health affects, see the link at: http://www.who.int/mediacentre/factsheets/fs372/en/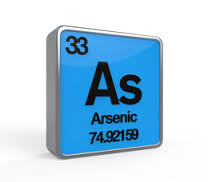 The two pri­ma­ry forms of this con­t­a­m­i­nant are Arsenic III and Arsenic V. Many Arsenic removal media have a low capac­i­ty for remov­ing As III from the water, there­fore, con­vert­ing it to As V for removal is a com­mon approach. There­fore, deter­min­ing the ratio of As III ver­sus As V in the water is crit­i­cal. This will allow the design and imple­men­ta­tion of a water treat­ment sys­tem that will effec­tive­ly remove it from the water. There are meth­ods to oxi­dize the As III and con­vert it to As V for ease of removal.
WATER
TESTING
&
ANALYSIS
AND
OTHER
FACTORS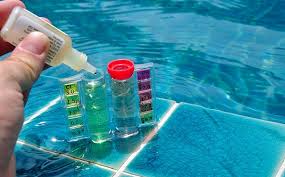 Hav­ing a com­plete lab­o­ra­to­ry water test and analy­sis, includ­ing para­me­ters that can neg­a­tive­ly impact arsenic removal media, is crit­i­cal to a well designed, safe water treat­ment sys­tem that will remove arsenic in well water. pH can sig­nif­i­cant­ly affect Arsenic media per­for­mance along with oth­er com­pet­ing ions such as Iron, Man­ganese, Hard­ness, Vana­di­um, Sul­fate, Phos­phate, Sil­i­ca, Total Dis­solved Solids, Sus­pend­ed Solids and Hydro­gen Sul­fide. For a full arti­cle on this top­ic which we've had pub­lished in Water Tech­nol­o­gy Mag­a­zine, go to our pub­li­ca­tions sec­tion and click on the Arsenic removal arti­cle at http://h2ocare.com/publications/
WATER
USAGE
MONITORING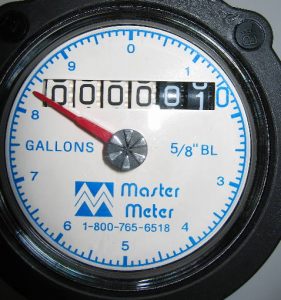 Deter­min­ing water usage is also crit­i­cal to design­ing an effec­tive removal sys­tem that will have the prop­er capac­i­ty. Key infor­ma­tion would include well pump size, well pump flow rate, size of the incom­ing water line, num­ber of res­i­dents in the home, the num­ber of bath­rooms, space avail­abil­i­ty for equip­ment instal­la­tion, elec­tri­cal avail­abil­i­ty and water dis­charge loca­tion or restric­tions, among oth­ers.
TRACKING
WATER
USAGE
POST
SYSTEM
INSTALLATION
IS
VERY
IMPORTANT
A cou­ple of key com­po­nents for con­sid­er­a­tion when design­ing this type of sys­tem include:
Uti­liz­ing a meter to track flow rate and total gal­lons processed is crit­i­cal to deter­mine the home's water demand.
Gal­lons used read­ings also assist in uncov­er­ing any poten­tial leaks in the home such as run­ning toi­lets, which will unnec­es­sar­i­ly pre­ma­ture­ly deplete the arsenic media's capac­i­ty.
LEAD

/

LAG

TANK

SET-UP

Because Arsenic in well water is a taste­less, col­or­less and odor­less con­t­a­m­i­nant, it is par­tic­u­lar­ly impor­tant to have two tanks in series in case the first tank is deplet­ed pri­or to sched­uled ser­vice with your water treat­ment com­pa­ny. Ser­vice should be sched­uled at inter­vals deter­mined by the water use track­ing data accu­mu­lat­ed. This com­bined with appro­pri­ate water test­ing inter­vals are added safe­guards to pre­vent Arsenic from get­ting into the treat­ed water enter­ing the home.

If water test­ing reveals radon in water, an aer­a­tion sys­tem that removes the radon gas and safe­ly vents it to out­side ambi­ent air is very effec­tive. For more infor­ma­tion about radon in water and how to remove it, see the link at http://h2ocare.com/radon-removal/. For infor­ma­tion about a water soft­en­er sys­tem, see the link at Water Soft­en­ing or for any oth­er infor­ma­tion about var­i­ous types of water fil­tra­tion meth­ods or tech­nolo­gies, you can con­tact us by email at [email protected] or by call­ing us at 800–539-1100.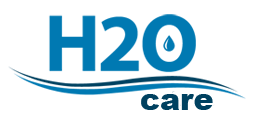 H2O

Care is an established Massachusetts based water testing

&

filtration company formed in 1989. The company has been published multiple times in Water Technology Magazine and other periodicals for water contaminants of concern. Contact us at [email protected] or call us at

800–539-1100.